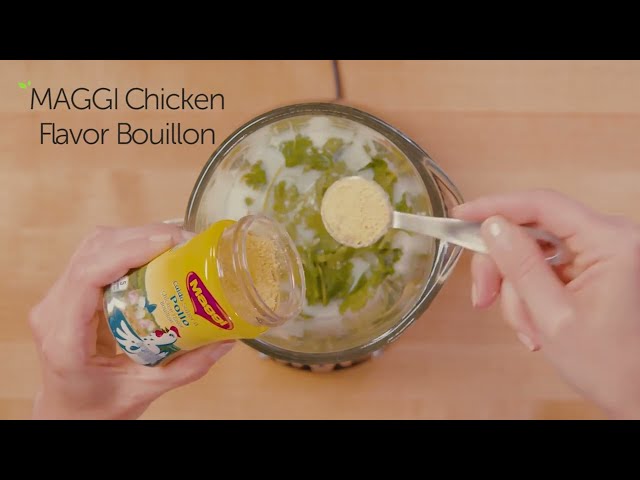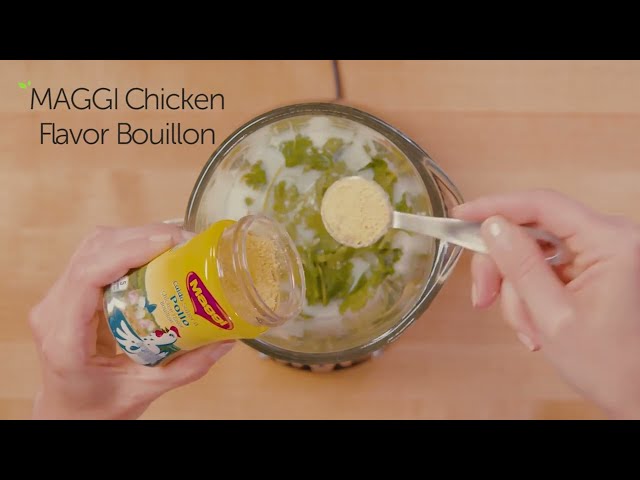 Cilantro Cream Sauce over Chicken
EL MEJOR NIDO
Cilantro Cream Sauce over Chicken
Easy-to-make Cilantro Cream Sauce over Chicken features great flavors. Try this tasty sauce for special entertaining events and your guests will be impressed.
Place cilantro, evaporated milk, water and bouillon in blender; cover. Blend until smooth.
Melt butter in medium saucepan over medium heat. Remove from heat. Stir in flour, stirring constantly until smooth. Stir in cilantro mixture. Cook over medium-low heat, stirring constantly, until mixture comes to a boil and thickens slightly. Season to taste with pepper.
Pour sauce over chicken breasts.