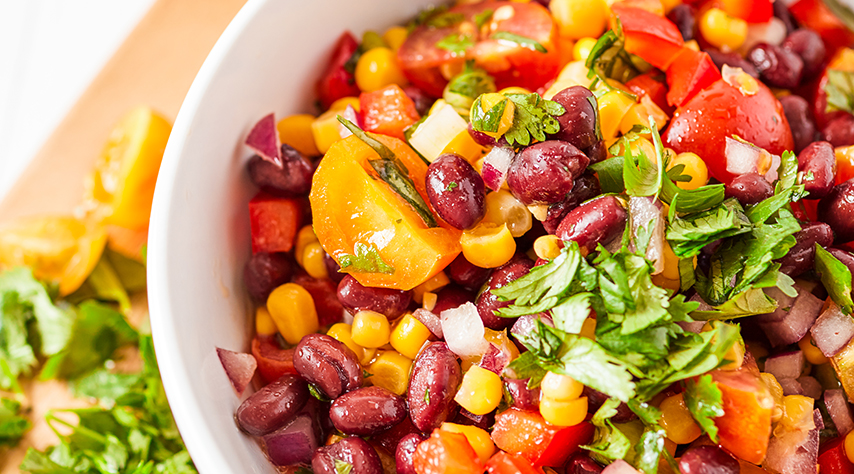 ●

1 pint red or yellow cherry tomatoes, quartered

●

1/2 large red onion, diced

●

1 red bell pepper, seeded and diced

●

1/2 cup chopped cilantro leaves

●

2 scallions (light green and white parts), chopped

●

1 can (15 ounces) corn, drained or kernels from 3 ears of corn

●

1 can (15 ounces) black beans, rinsed and drained

●

●

●

●

1/2 teaspoon ground black pepper

●

Juice from 1 lime (about 1 tablespoon)

●

3 tablespoons rice vinegar
In a large bowl thoroughly combine the tomatoes, onion, bell pepper, cilantro, scallions, corn and beans.
Combine oil, honey, salt, pepper, lime juice, vinegar and bouillon in a small bowl or measuring cup and whisk until emulsified.
Pour the dressing over the veggies and toss to dress evenly. Dish can be eaten immediately, but the flavor improves after sitting in the refrigerator for a few hours.
Optional: Have as a dip with tortilla chips.