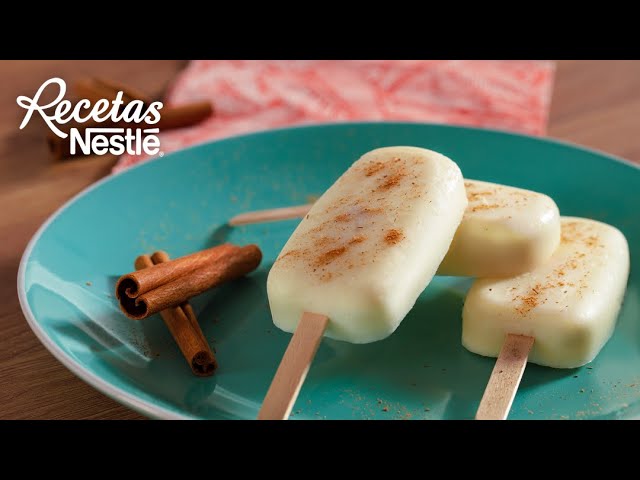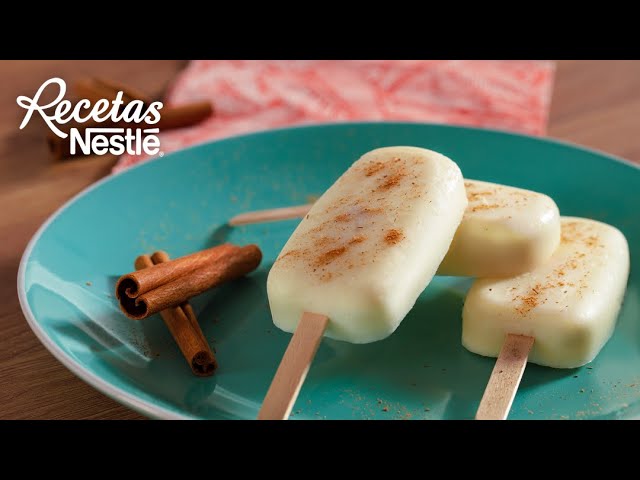 EL MEJOR NIDO
Rice Pudding Pops
Bring water, cinnamon and grated lemon peel to a boil in a large saucepan. Add rice; cook for 15 minutes or until soft.
Remove the cinnamon. Add evaporated milk and sweetened condensed milk; cook, stirring frequently, for about 10 minutes or until thick. Remove from heat; let cool at room temperature.
Pour half of the rice mixture into a blender; cover. Blend until smooth. Add back to unblended half. Pour mixture into ice pop molds; insert sticks. Freeze for 6 hours or overnight.
Dip molds in hot water briefly to remove pops from molds.