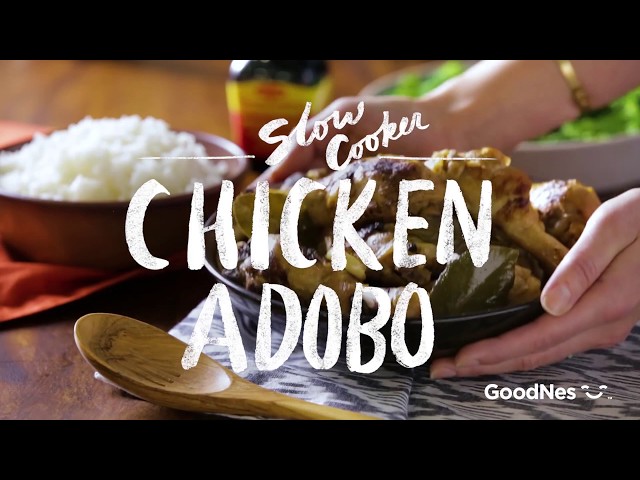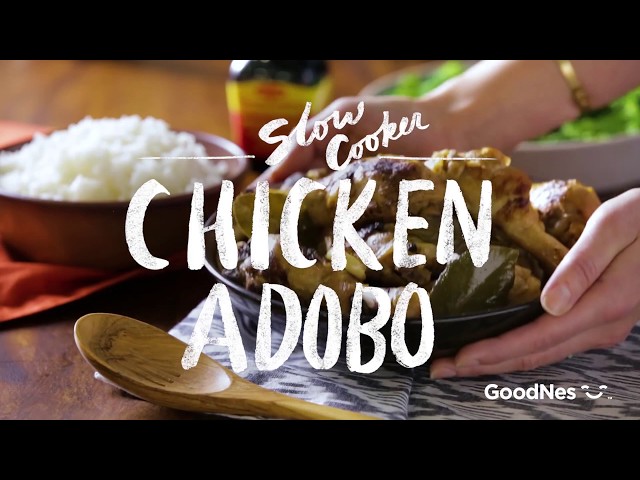 Slow Cooker Filipino Chicken Adobo
EL MEJOR NIDO
Slow Cooker Filipino Chicken Adobo
●

●

●

●

●

●

●

●

●

●

●

●

●
Spray large skillet with nonstick cooking spray. Brown chicken on all sides over medium heat.
Place chicken in slow cooker in a single layer. Add garlic, ginger, chile, peppercorns and bay leaves to slow cooker.
Place coconut milk, soy sauce, vinegar and sugar into same skillet used for chicken. Stir and scrape up any brown bits from bottom of skillet; pour over chicken in slow cooker.
Cover and cook on HIGH for 2 to 3 hours or LOW for 4 to 5 hours or until chicken is tender.
Remove chicken with slotted spoon and place on serving platter; cover to keep warm. Strain juices into small saucepan; discard solids.
Bring to a boil over medium-high heat. Boil, stirring occasionally, for about 10 minutes or until reduced to half. Season with a splash of seasoning sauce.
Pour sauce over chicken. Garnish with cilantro. Serve with rice.