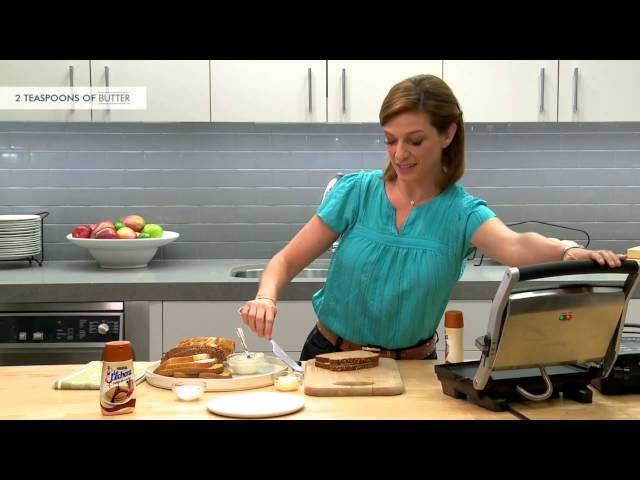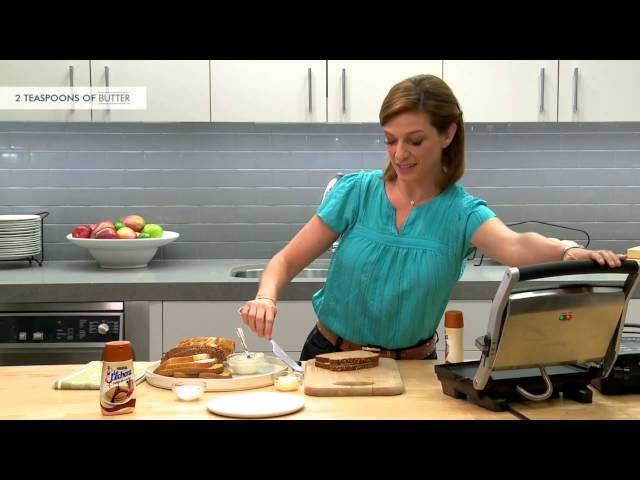 Ricotta and Dulce de Leche Panini with Sea Salt
EL MEJOR NIDO
Ricotta and Dulce de Leche Panini with Sea Salt
This panini filled with ricotta cheese and dulce de leche makes a delicious snack and comes together quickly.
Preheat panini press or waffle maker.
Spread ricotta cheese over 1 slice of bread; drizzle with dulce de leche. Sprinkle with salt. Top with second piece of bread to create a sandwich. Spread butter over outside pieces of bread.
Place sandwich in panini or waffle maker; cook until bread is toasted. Cut in half.
A toaster oven or grill pan can be used in place of panini press or waffle maker.